Tiffany Thomas is fed up with this trailer. 

The District F Houston City Council member made as much known last week, tweeting a picture of a grey, ramshackle mobile home parked seemingly in the middle of a median off Westpark Tollway in Alief. Sitting slightly askew on cinder blocks, with boxes and insulation poking through the gaping holes in its exterior, the structure that appeared nearly a year ago in the grass at the intersection of Alief Clodine Road and West Houston Center Boulevard feels like a wobbly middle finger to her every time she drives by.

"This thing is tipping on four-fours," Thomas, an Alief native, said. "This is insane. This wouldn't happen in the Heights."

Since it was first dropped off in May 2021, the trailer belonging to Dr. Ramesh Kapur has become the center of a pitched battle between the owner, local officials and the Metropolitan Transit Authority of Harris County over its placement and appearance in a highly visible spot off the toll road.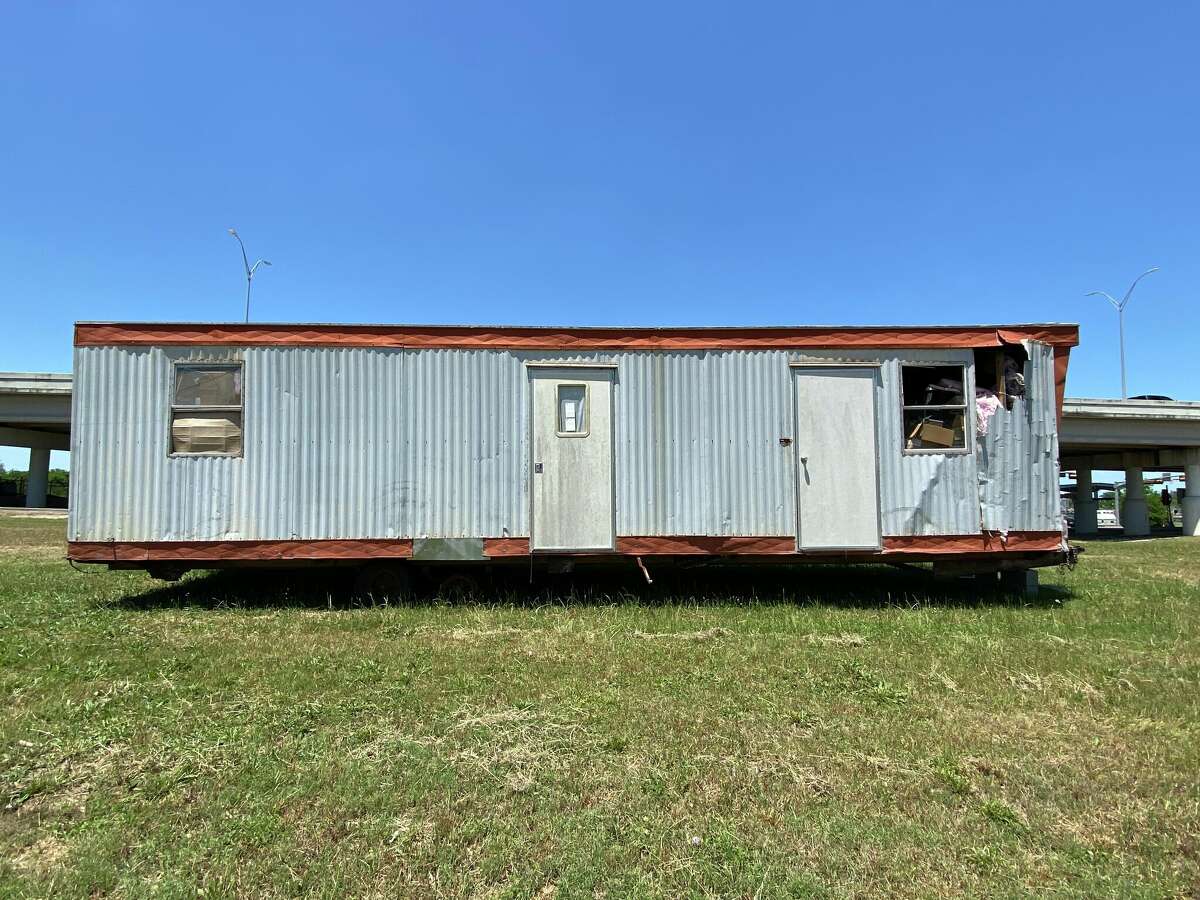 Efforts to have the trailer removed have been slow, largely due to the complicated nature of the property on which it sits. The section of field running along the toll road is split from east to west by two primary owners: The north side abutting the toll road belongs to METRO, while the south side bordering Alief Clodine Road is the property of Harris County. The division occurred after the Westpark Tollway expansion of the early 2000s, and has resulted in an awkward co-parenting of the area between the two entities, each of which employ different landscaping crews to mow their respective halves of the small field.

Situated in the middle of all this is a 360-square-foot sliver of privately owned grass belonging to Kapur, who isn't exactly sure why or how the land became available but maintains that he's been unfairly targeted by local officials for trying to start a business in the median.